In this page I share some of the turning points of my life. There is so much to learn and every day I continue to discover how little it is that I still understand. 
I hope my story inspires you too to be relentless in following your dreams, reading a bunch of books you love and finding your deep heart's purpose.
90 Audiobooks in One Summer
I was 17 years old. Mindlessly scrolling through Facebook, I've stumbled upon an article on popular psychology. Reading it, I learned some new terms like body language and neuro-linguistic programming, that I have never heard about before.
Soon after hearing about that I happened to go to work in a farm in Norway during the summer. After that article, I felt like more was possible. I knew I wouldn't have to stay stuck in the lifestyle of the time. And I figured learning more about what I've read there was the key.
Therefore, since I was broke, I went online and pirated a bunch of audio-books. They were on the topics of psychology, success, business, leadership and even a couple of them on spirituality.
At this point you may ask, how is this different than anyone else listening to audiobooks? Well, I was going through them daily for 12-14 hours a day. That translates to around 100 books in one summer, which was very intense for me. Even more so, because I'd never like reading before!
Transformation
I knew that knowledge isn't worth a dime if not applied and transformed into wisdom. I also realized this and was ready to work as hard as I could and make the most out of the knowledge.
It was interesting to go back to school completely brainwashed with self-development books. Now, I was really feeling different. I somehow didn't resonate with pretty much anyone around me and the topics they were discussing seemed monotonous and boring.
As if that wouldn't make me enough of an odd-ball, I also wanted to create for myself an amazing social life. In my vision it included amazing mentors, friends and lovers. That was pretty much the pinnacle of this existence as I could imagine it.
I was being patient with the last year of school. And, finally, felt freed by the graduation – ecstatic to be out of the system, for the first time after all these years of school.
Dreams
After school I had only 200 Euros saved up. I also had all the audiobooks I've listened to during the summer, some more during the school year and a lot more of self-development work done on myself during this period.
At this point I've also just met my mentor Algirdas Karalius, who invited me to his seminar on rapid learning. I've learnt how to speed read and spent the next 5 days after the seminar reading all day. By the end of the 5 days I've read and mind-mapped 37 books. Yes, 37.
I had a lot of theoretical knowledge, zero practical knowledge and a ton of enthusiasm from all the biographies I've read… and 200 Euros.
I decided I wanted to do what my mentor does – teach languages. I was always passionate about languages and figured I'd love to start a business teaching Spanish. The problem was, I still needed to learn it. So I booked a ticket to Barcelona (not knowing they actually speak Catalan).
I did learn a little bit of Spanish, but I've learnt many much more valuable skills. I ended up working as a club promoter, barely surviving for the next 3 months and having lots of fun at the clubs.
This hasn't the most productive time book-wise, but certainly did help me ground the information on popular psychology by meeting hundreds, if not thousands, of people, daily. I was also listening to audios, whenever walking to grab some groceries, going to the toilet or even heading to a party. I was surely about maximizing Life at that point, without realizing the power of surrendered action.
Home
After almost the most interesting 3 months in my life thus far, I was too broke to stay and had to go back home. Spent about half a year living at my parents' home. They were pressuring me to take up school at times, although I was completely against it. Most of this time I have spent reading books from spiritual teachers like Eckhart Tolle and David Deida and unlearning being an asshole promoter. I was quite peaceful, happy, free from needing anything.
Barcelona Again
When the next summer was dawning, I figured I've missed Barcelona and I'll go work there for the season. Since my parents were completely opposed to this, I had to get something that remotely resembled a sales job to make money for my flight ticket and first few days.
I went there and dove straight into the madness of clubbing. It's good to mention at this point, I was completely free from any drugs or alcohol, very occasionally having a drag of a cigarette with someone. Your environment builds your habits – thought habits, attitudes and daily habits – all of which translates into your life situation.
So, how did my life situation look at that moment? Well, I was waking up at around 2-4 p.m., making a green smoothie, going on a date, going to promote clubs and finishing the day (night) with clubbing until 5-10 a.m. Although, soon after a couple of weeks like that, I was drawn to being alone more than I was being with people. The light was shone on old patterns of thoughts and actions.
Major Turnaround
After a couple months of being in Barcelona, in a vegetarian fast food place I randomly chatted up a guy with a beard, a twisted moustache and a hat that said "Ibiza".
He turned out to be a Tantra teacher, which was something I had started reading up on at that moment. If you haven't heard of Tantra, allow me to sum it up to you in a few words: it's a branch of Buddhism that does not forbid anything – neither sex, nor alcohol or even drugs. According to Tantra, enlightenment is to be found in the here and now, and even pleasure, can you turn into a spiritual practise.
Meeting him, I was almost assaulting him with questions about life and spirituality. Being exhausted from all the clubbing and living in the matrix, my soul was starving for Truth.
And that was precisely what I experienced being around him. Soon after that, I started enjoying chatting with hippies more than I did with party people. I also realized that I cannot do club promoting for any longer. Something had to change and that change was wanting to happen.
Starting to Teach Speed Reading
Soon after meeting my mentor I went back home and I wanted to create freedom for myself – to travel, to only be with the people I wanted to be with, to fly friends over to visit me.
Once again, I was broke and I returned to my parents' place to start a business. I wasn't sure what kind of business, but having read about it, I figured it should be something I was passionate about, was good at and something that others would need.
So, the idea of teaching speed reading came about. And soon enough, I was reading anything I could on the subject, went back to intensely practising it myself and got a website going.
Everything seemed to be going just right. With the help of my mentor, I managed to create a system and started teaching it to others. I started working with my first students. Eventually I met someone, who offered me to create the website for me in exchange for me teaching him speed reading.
And that's what I've been doing for the last bit of time. Working with different people with the same interest. To read. To read more. To read faster. To create their Life.
I've had the pleasure of working with all kinds of people. Starting with IT students… entrepreneurs with 2 kids and a wife running, 6 businesses, waking up at 5 a.m. and going to sleep at 9 p.m… multi-millionaire domain traders… dating coaches… to tantra & yoga instructors.
And I'm extremely grateful for each and every person I've met. I'm as much a student of theirs as they are of mine. Thank you.
Paradise Island, Mentors and Life
A month or two after having started this website, a friend from Barcelona texted me and invited me to come join her in a gorgeous island in Thailand. The name of it is Koh Phangan and it sure is gorgeous as hell.
Living there I was fortunate to meet some of the most amazing beings I've ever met. I learnt, that existence wasn't only about making the most out of life, but about giving myself up to life, so that it makes what it will out of me. That's also how I ended up creating what I wanted without any effort or strain. (I invite you to explore this further!)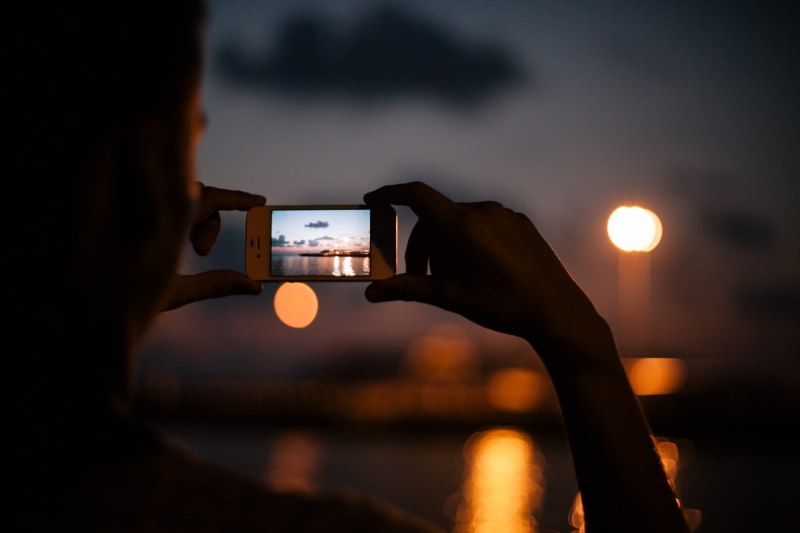 Now
Life continues bringing forth new lessons, exciting experiences and wonderful people. After a lot of work, I finished my video program, that's a step-by-step guide, teaching people how to read a book per day.
I continue learning new things daily and working on a few books, one of them on speed reading. 
Invitation
I wish you humility in your learning and courage in following your heart.
And lastly if you'd like me to keep you updated, please sign up for the newsletter at the top of the page & shoot me a message!
With Deep Gratitude,
Tomas